TRAINING FOR RECONSOLIDATION THERAPY™
PTSD affects 15% of people who have witnessed a traumatic event in the context of attacks, wars, accidents, aggressions, or natural disasters.
Sign up for the next available training online or in-person
E-learning dates : 1000 $ CAD
(special offer valid until 2021/05/02)
Location of the training : on line
Duration : 2.5 days
Schedules (Montreal Time) : Days 1 & 2 – 9:30 a.m. to 5:30 p.m.
Day 3 – 9:30 a.m. to 1:00 p.m.
Training will be provided by Dr Daniel SAUMIER, PhD with the participation of Dr Alain BRUNET, PhD
The Training Program: Who is this for?
Who is this training for?
This training is conducted at an intermediate level. It is offered to all mental health professionals who have a post-graduate university degree and are legally qualified to practice psychotherapy, as well as to therapists practicing alternative techniques that are recognized.
What are the objectives of this training?
Differentiate between the various stress and trauma related disorders
Understand the theory of reconsolidation
Learn about the studies supportting Reconsolidation Therapy
This course will provide you with the knowledge required to diagnose and treat post-traumatic stress disorder (PTSD) and adjustment disorder (AD).
The training can be attended in-person or online (e-Learning). Reconsolidation Therapy can be practiced online or face to face.
What skills does the training provide?
1. Recognize, identify and distinguish between various stress and trauma-related disorders.
2. Understand the theory of memory reconsolidation (neuroscience).
3. Know the empirical studies that support the use of reconsolidation in the patient.
4. Be able to practice this therapy and method in your professional practice.
This innovative training in the context of psychological trauma care, based on scientific research and protocols, enables the development of specific skills in the psychodiagnosis and treatment of stress- and trauma-related disorders. It is also possible to treat via teleconsultation.
Training content and related services
Duration of Training:
The Brunet Method™ training comprises of a 16 hour course distributed over 2.5 days.
Educational, Technical and Supervision Procedures::
The course curriculum includes:
A reading program
An instructional PowerPoint explaining the theory of Reconsolidation Therapy
Three treatment protocols (Dx, Rx, and Tx) taught using role-playing games
A documentary film – case study
Group work in small and large groups
The first day of training focuses on the theoretical component. The second day consists of more practical training. The third day is a combination of both theoretical and practical elements.
Course-related material provided:
Collection of scientific articles
A copy of the training PowerPoint slides
Diagnostic and medical evaluation forms
detailed treatment protocol.
Evaluation and Follow-up Procedures:
The training will include a role-playing component in which trainees will have the opportunity to practice the treatment on one another. In doing so, trainees are able to share comments and tips that will improve their technique.

After completing the course, trainees will have two 1.5 hour group clinical supervision sessions (via Zoom).
Training-related services
Upon completion of the training, you are entitled to:
A training certificate attesting to the completion of the course for the current year.
A 3 mounth membership to the

Reconsolidation Therapy International Association

, which provides its members information on upcoming events and new content.
Your name and address in the registry of trained professionals in Reconsolidation Therapy. This is an online registry opened to the public providing access to the list of professionals trained in the Brunet Method™ by country and region.
NOTE: Registration with the Reconsolidation Therapy International Association must be renewed annually in order to maintain benefits.
Day 1
Defining Psychotrauma:
History of trauma and its prevalence
Trauma: a confrontation with the reality of death
Psychological trauma in the DSM-5 (AD, PTSD)
Psychological trauma in the ICD-11 (PTSD, complex PTSD)
Trauma, with a "small t" (breakups, losses, bereavements)
Type II trauma (complex PTSD)
Differential diagnoses
Psychometric assessment of psychological trauma
The Life Events Checklist (LEC)
The Peritraumatic Distress Inventory (PDI)
The Impact of Event Scale – Revised (IES-R)
The Dissociative Experiences Scale (DES-T)
Comorbidity (drug addiction, depression, dissociative disorder, Axis I and II)
Suicide risk
Psychological trauma: the Theory behind the 'Illness'.
Theories of learning
Neurobiology of Trauma and Emotional Memory
Psychological trauma: Current Treatments and their Limitations
Current psychotherapies
Current drug therapies
Psychological trauma: A theory of 'healing'.
Memory consolidation
Blocking reconsolidation
Overview of important studies
Effectiveness of Reconsolidation Therapy
Efficiency studies regarding Reconsolidation Therapy
Exerceice: Writing a Traumatic Narrative
A Documentary on Reconsolidation Therapy
Day 2
Writing the Trauma Narrative
Role-play
Selecting the "trauma index"
What make for a good trauma narrative
Specifications: length of the story, verb tense, person narrative.
Including the "hot spot"
The 'Rx' Medical Evaluation Protocol.
The proper dosage of propranolol
Medical contraindications
Drug Interactions
FAQ from Patients and Answers
Role-play
Propranolol dosage
Medical contraindications
Drug Interactions
The First Reconsolidation Session
Role-play
Psychoeducation
An overview of treatment session #1.
Reconsolidation Sessions 2 to 7
Role-playing component
Procedures for sessions 2-6
Modifying the trauma narrative
Introduction to the concept of Mismatch
Session 7: the final assessment follow-up
Day 3
Who can benefit from Reconsolidation Psychotherapy?
Phobias
Drug addiction
The polytraumatized patient
Treatment of children
Adjustment Disorder
Contraindications and Serious Adverse Reaction (SAE): What to do?
Mismatch techniques
Graduation ceremony
The International Association for Reconsolidation Therapy™
Online group clinical supervision
Tour feedback to the teacher
Need more information?
Just "pre-register"
and we'll get back to you…
You can pre-register to receive more information regarding upcoming training dates and news about Reconsolidation Therapy.
and for further information,
contact : 514 370 8992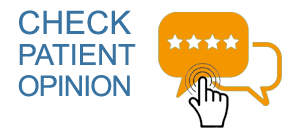 Reconsolidation Therapy is practiced globally:
Psychotrauma Centre – CHU de Tours, France
Psychotrauma Centre – CH de Poitiers, France
Coaching Quebec – Quebec, Canada
Royal Ottawa Mental Health Centre – Ottawa, Canada
Psychotrauma Centre – Nice University Hospital Centre (CHU), France
The AP-HP hospital network (20 sites in Paris)
Asociacion Chilena de Estres Traumatico – Chile
Hôtel Dieu de France, Lebanon
Center for Victims of Torture (CEVICT), Nepal
Supported by the Scientific Community:
Dr. Alain Brunet, a specialist in PTSD, has developed an innovative and brief form of therapy that has been recognized by the scientific community as an effective form of treatment to treat PTSD and significantly reduce patients' symptoms in just six weeks.
He has published more than 250 scientific publications worldwide on Psychological Trauma. To consult them, click below:
Training in this therapeutic method is now offered to physicians and mental health professionals.
Training accreditation in Québec and in Canada
This continuing education (CE) training offered by CABA Inc. is recognized by Quebec's
Board of Psychologists and entitles psychologists, psychotherapists and physicians to 16 hours of CE credits (accreditation number RA02729-18).
The training is also recognized by the Canadian Psychological Association.
Training Formats Offered: Online and In-person.
You have the possibility to participant in the training in-person or online via e-Learning. Both methods of reconsolidation therapy training will provide you with the additional tools needed to treat your patients. The training will also give you the knowledge to assess these complex disorders (post-traumatic stress disorder, complex mourning, adaptation disorder…).
This online training will provide you with all of the necessary tools you need to master the Brunet Method™ and its therapeutic protocol, allowing you to treat people suffering from post-traumatic stress disorder.
The educational value of this online training is identical to the in-person training and will give you all of the skills required to treat your future patients suffering from post-traumatic stress. The e-Learning courses conducted via ZOOM technology. You will be assisted throughout the training by the team's webmaster.